If you think you can only print or embroider on generic brand t-shirts, well you're in for a surprise! Because it might not be in your radar, but a lot of companies are opting for better quality t-shirts for their corporate apparels. Their company logos, on an adidas polo tee or soccer jersey. A department name on an Under Armour polo tee. A business name on a Flexfit cap in big bold letters. The possibilities are endless for cap customisation and t shirt printing.
You've probably seen people out there on the streets wearing an adidas Polo tee with a company logo on the left sleeve. You might wonder, where did they get that? You might think that you can buy a number of adidas polo tee store from a retail or online shop. Thereafter, bring them to any t-shirt printing companies in Singapore and just let them print or embroider on it.
But one thing you might not know is there are going to be a lot of problems that could arise from here on out. What if the store couldn't provide the sizes and quantities that you want? That'll be a hassle and you might opt for a different colour, a different style or worse drop your order.
Now what if these t-shirt printing companies in Singapore made a mistake due to miscommunication or technical errors. Well, they might not pay for the adidas Polo Tees because they are not really equipped and experienced to handle printing on premium apparels (because only a few companies are trusted to handle this).
So where do you officially customise your branded apparels?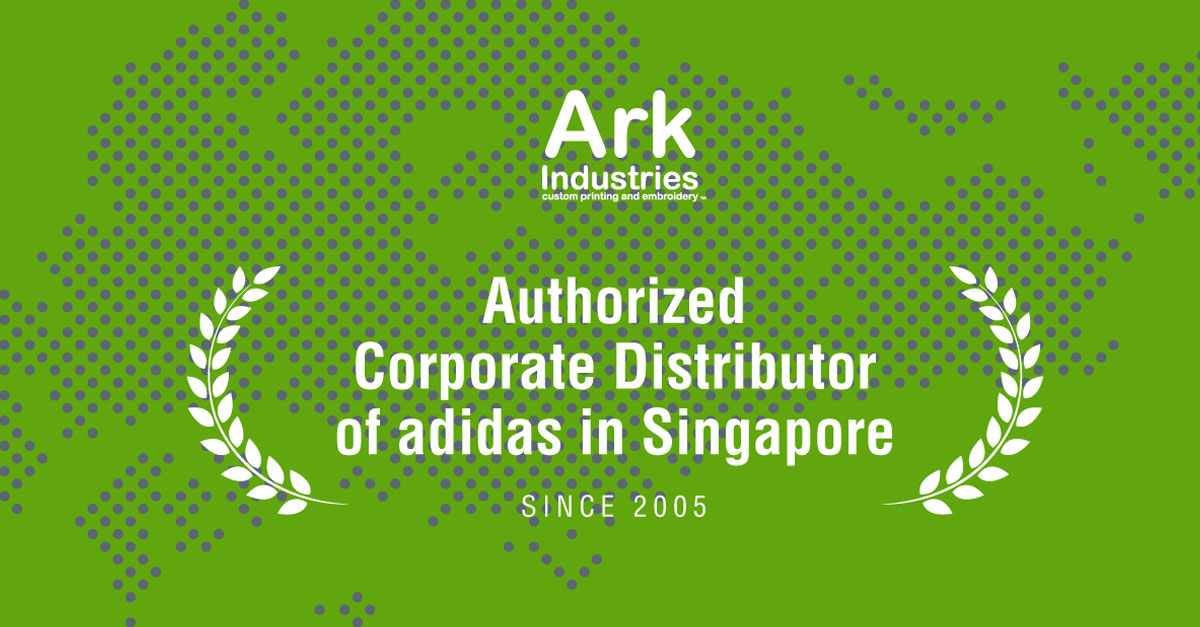 That's right. Here in Ark Industries we are officially authorized by big apparel brands like adidas and Under Armour. We are allowed to distribute and customise their corporate apparels for companies that want to elevate their brand. Like those companies that have their brands just opposite of the UA logo on their Under Armour polo tees.
Why should you do so too? Because, you should wear quality. By getting an under armour polo tee, adidas polo tee or a Yupoong Flexfit cap, you immediately know that you're getting high quality. You don't have to think twice about it.
It's basically just a choice between a generic brand of polo tee for your team or a branded one. A branded polo tee will be more likely to be well appreciated, lasts longer and would definitely boost their performance.
But what about cotton tees or cotton polos for t-shirt printing services?
You can definitely choose the better option of cotton tees or polo tees. You've probably heard of the brand, Gildan. They have a wide variety of styles, colours and weight that suits your needs. We've also done countless jobs and it's always our number one choice and recommendation for our customers when they engage our  t-shirt printing services.
If you're ready to engage our t-shirt printing services, and print on Adidas Polo tees and Under Armour Polo tees, here's a link to our product page and see what we can offer you.
If you're undecided yet, we understand that you might have a lot of questions in mind. You can reach Ark Industries by chatting with us via the chat button at the corner of the site, simply email us at info@ark.sg or call us at 6352 0988. As one of the trusted and leading t-shirt printing companies in Singapore, we will do our best on how we can be of good help to your company.