Playing golf in a tropical climate environment like Singapore or in South East Asia requires you to be dressed in a polo tee that allows perspiration to be wicked away easily and quickly! Especially where temperatures can get to a high of 33 degrees or more, with a high level of humidity of 60%!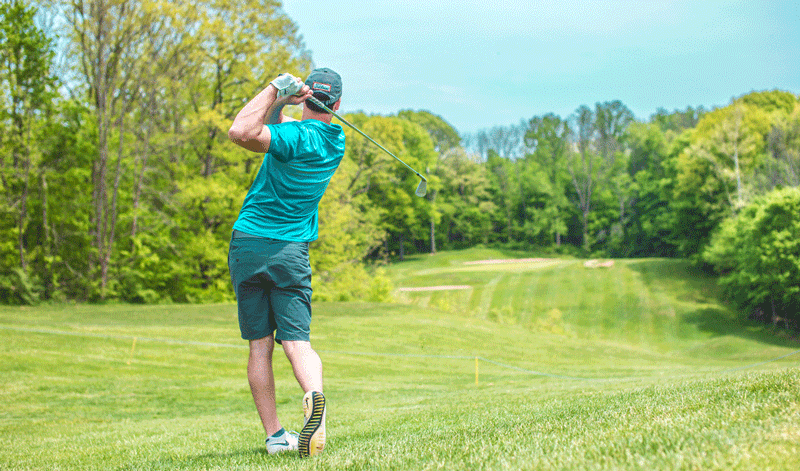 This brings us to introducing the Under Armour golf polo tee with heatgear function that allows perspiration to be wicked away quickly. You will want to stay comfortable throughout the game to be able to perform at your best and not feel trapped in a sweaty, clingy polo tee. Under Armour golf polo tees prevents that from happening and it's anti-odor technology keeps you smelling good throughout the game.
Under Armour polo tee has a microthread technology in the fabric which causes the fabric to dry faster. Even when you perspire, the polyester fabric will not cling to you and you won't experience chafe.
The fabric stretches without absorbing sweat. It's 4-way stretch construction allows you to move better in every direction, its extra-stretchy fabric moves with you, not against you, so you never feel held back on the course. It doesn't get much more comfortable than this!
Having troubles looking for a distributor that sells Under Armour golf polo tees and at the same time able to embroider company/event logos on them? The best place to go will be Ark Industries who is the Under Armour distributor for Under Armour golf polo tees.
Ark Industries has the ability to supply the Under Armour golf polo tees and the embroidery services to create the logos on the polo tees. There are ample stocks of each color and each size in both gender cuttings. Some designs may come in matching styles which are good as corporate polo tees.
Under Armour polo tees are not just for players at golf games. There is a range of corporate designs available which can be used for golf events as well as corporate team building or as a corporate polo tee.
It is getting popular these days where companies provide Under Armour polo tees as the staff polo tees or uniforms. These good quality polo tees allow the staff member or employee, to have a sense of pride when donning the company polo tees. Under Armour polo tees are associated with quality, comfort and strength. These are the important elements which companies want to be associated with when acquiring the Under Armour polo tees. The structure of the polo tees allows you to look smart and good, which creates a positive lasting impression.
As an Under Armour distributor, Ark Industries is able to provide Under Armour golf polo tees, Under Armour polo tees, Under Armour running tees and accessories with the ability to add on embellishments like embroidery, silkscreen prints or digital printing. The team at Ark Industries is well trained in Under Armour custom t shirt printing as we understand the various properties of the fabrics and are able to advise our customers on the most appropriate form of embellishments. There will be assurance that the recommended embellishments will be done well and clearly.
Have an advantage over your peers by choosing Under Armour golf polo tees. Contact us at info@ark.sg or send us a message via the form below to get started with customizing Under Armour Polos in Singapore.